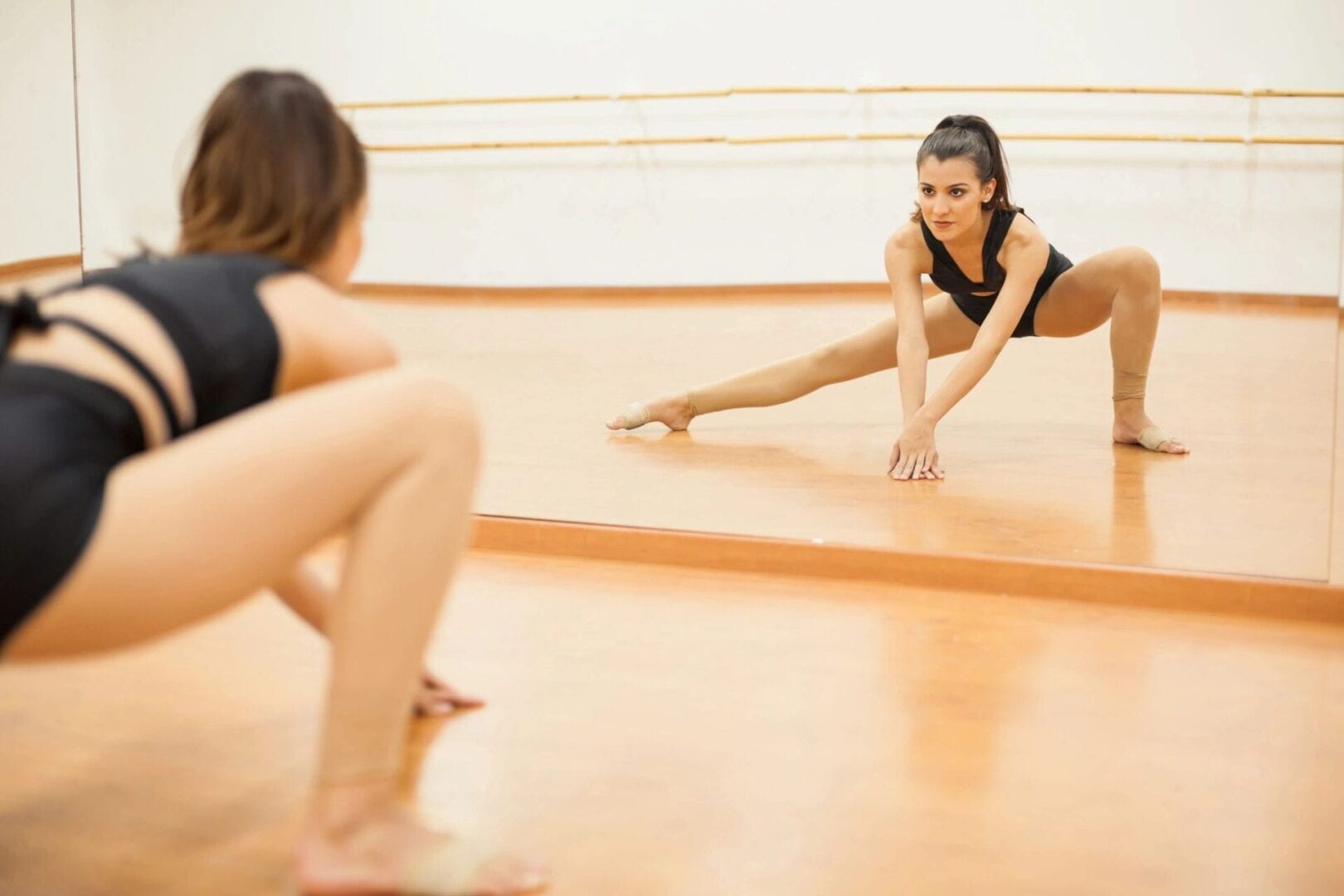 Our products are stretch and strengthening tools—not toys. They should only be used under the guidance of a coach, trainer, doctor, or other professional. Many products contain latex and may cause an allergic reaction to those sensitive to latex. Always inspect the product before use. If any cracks, nicks, cuts, or tears are found, do not use. Discard the product. Do not attach or tie our products to any other item in order to stretch them. Serious injury may result. The maximum stretch length on our elastic products is approximately 150%. Discontinue your activity if you feel any pain or discomfort.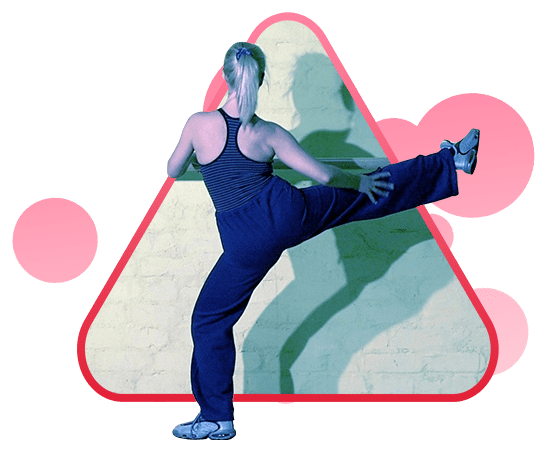 This paper is intended to provide information on stretching, more formally known as flexibility training. It will discuss briefly the different types of stretching, along with their advantages and their disadvantages. It will also provide practical applications to the dancer: when to stretch, which tissues to stretch, how much and how often to stretch, as well as information on age and gender differences.
©2011 International Association for Dance Medicine and Science (IADMS), IADMS and Brenda Critchfield, MS, ATC.
This paper may be reproduced in its entirety for educational purposes, provided acknowledgement is given to the "International Association for Dance Medicine and Science."
Written by Bija Sattwelee, a certified personal trainer and motivational fitness coach. Bija holds a BA in Dance from the University of Colorado, and is a 3 Time U.S. Representative to the World Senior Dancesport Championships.
Falling down on the dance floor has got to be one of the ultimate catastrophes that can happen to you in competition. Sooner or later it happens to many a surprised dancer. Quickly upright, the dancing resumes... red-cheeked and vowing not to let THAT happen again! A spill may be the red-flag alert for poor balance, but there are other giveaways: dancing with feet too far apart, never hitting a clean line, wobbling on a foot, pulling one's partner off balance .... ouch.